HOME
WHAT IS THE PSA?
TAKE THE TEST!
ABOUT
Welcome to
Prepare for the PSA

, a revision tutorial for medical students who are getting ready for the Prescribing Safety Assessment (formerly the Prescribing Skills Assessment).

For an introduction to the exam format and links to further information, click 'What is the PSA?'.

The main section of the tutorial is a practice exam, with personalised feedback and interactive learning exercises after each question. Click 'Take the Test!' to get straight on with the practice exam.

For more information about the tutorial itself, including news, troubleshooting tips and a list of references, click 'About'.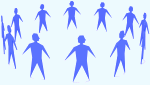 Prepare for the PSA is a collaborative project and we'd love for you to get involved. Help out by writing a question.

We are unofficial! This site and its content are not endorsed by the Medical Schools Council or the British Pharmacological Society and its associated product, the PSA.
Overview
Rationale
Exam Format
Resources
Objectives
Navigation
Take the Test!
By the end of the test you should...
Have assessed your prescribing skills in the context of some common clinical scenarios

Have improved your prescribing skills through attention to personalised feedback and use of interactive learning activities

Be more comfortable using the BNF to inform your prescribing decisions

Have been introduced to other online resources for the improvement of prescribing skills
You can review these learning objectives after completing the test. Click on 'Navigation' to familiarise yourself with the test layout before starting.
The layout of the test is different from that of the real PSA. Roll over different areas of the screenshot below for tips on using this tutorial.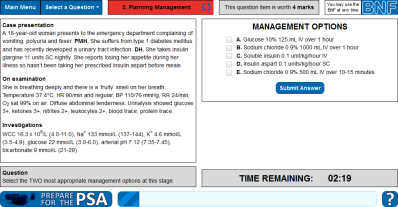 The questions and feedback activities should take around 45 minutes to complete.
After each feedback section, you'll be given the option to retry the current question. Try using this feature to reinforce the knowledge you gain during the feedback activities.
What's New?
Authors
References
FAQs